Iridium Satellite Phones
Alcom Electronic Communications has partnered with Iridium to provide global satellite phone solutions for our clients that work and travel to remote areas in Canada and other parts of the world.

Mobile communication can expand frontiers, create opportunities, and establish critical lifelines. But only when it works. From distant rigs to pitching decks, baking deserts to frozen ice packs, the Iridium® 9555 satellite phone can handle any environment. It is small but determined, sleek but durable, easy to use but powerful. It is every bit as rugged as our previous handsets – still industrial grade and packed with innovative new features.
Contact Alcom today to find out more about the Iridium 9555 Satellite Phone.
Iridium 9555 Satellite Phone

A Satellite Phone You Can Rely On
Iridium 9555 is compact, light, and easy to use right out of the box. It's engineered to withstand rugged environments and connected to the only truly global mobile network — so you can depend on it as a communications lifeline whenever and wherever it's called for.
Enhanced Features
Iridium 9555 has all of the voice and data features you have come to expect from our trusted satellite phones — plus a few notable additions:
Up to (4) hours of talk time, (30) hours of standby
Improved SMS and email messaging capability
Integrated speakerphone
Upgraded mini-USB data port
Small Yet Powerful
The Iridium 9555 packs a lot of power into a small handset. With industrial grade design, a compact, hand-friendly form factor and aerodynamic features such as an internally stowed antenna, this sleek yet durable satellite phone is designed to easily go wherever you go.
What's in the Box?
AC Charger and DC Travel Charger
International Adapters
Hands-free Headset
Leather Case
5' Auxiliary Antenna and Adapter
USB Data Cable
Quick Start Guides in Multiple Languages
Convenient Calling Plans
Iridium Voice Services offer a variety of calling plans designed to meet the needs of customers using Iridium satellite phones. Whether you prefer the convenience of a prepaid plan or the peace of mind of a postpaid plan, the choice is yours.
Iridium 9555 Video
Accessories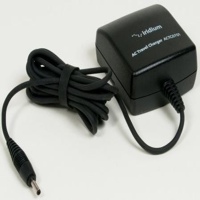 Iridium 9505A / Iridium 9555 - AC Travel Charger
This AC Travel Charger for Iridium 9505A and Iridium 9555 satellite phones provides a rapid charge for optimal performance.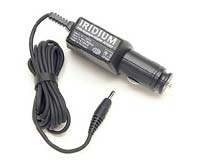 Iridium 9505A / Iridium 9555 - Auto Accessory Adaptor
The charger is designed for use in standard 12 VDC accessory sockets fitted in vehicles. It plugs directly into and charges the Iridium 9505A or Iridium 9555 satellite phone.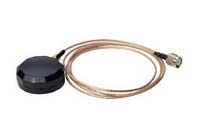 Iridium 9505A / Iridium 9555 - Portable Auxiliary Antenna
This portable auxiliary antenna is compatible with the Iridium 9505A, Iridium 9505A US and Iridium 9555 Satellite Phones as all have TNC adapters. A five-feet cable is included, enabling quick changes from one vehicle to another.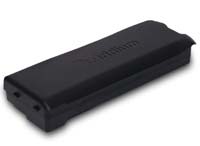 Iridium 9555 - High Capacity Battery
The Iridium 9555 high capacity battery is designed to provide customers with up to 6.5 hours of talk time and up to 43 hours of standby time in full network coverage. It can be used as a replacement for the Iridium 9555 battery or as a spare battery for extended travel.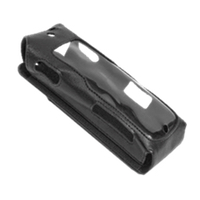 Iridium 9555 - Leather Holster
The Iridium 9555 Leather Holster is a high-quality leather case that helps protect your Iridium 9555 satellite phone and includes a handy clip that allows you to attach it to you belt.
Iridium 9555 Downloads
Products
Request A Quote